Hasbro's Marvel Q&A May 2009


May 2009 - Each month, Hasbro will answer five questions about their Marvel and Spider-Man products. The latest questions and answers are below, but first have a peek at these new images of the figures in the Toys'R'Us-exclusive Marvel Universe 3-packs: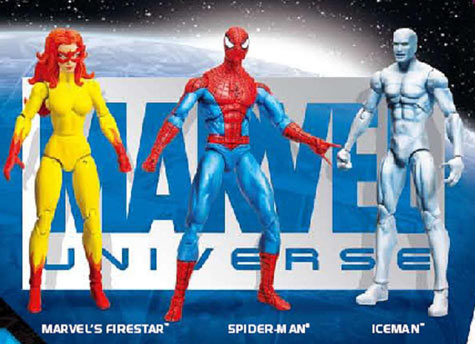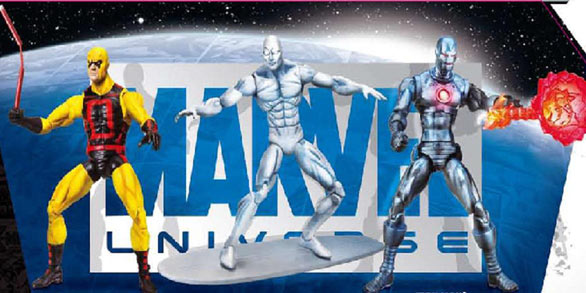 1. Age Of Apocalypse Sunfire has been turning up at close-out stores (Marshall's/Tuesday Morning) lately. Is the figure considered more of a success or a failure? What does it mean for future website exclusives?

Answer: We do consider this item a success as it was a great opportunity to work with ToyFare Magazine and our fan community. However, since it was the fans top choice, we had hope that it would have sold through faster. Ultimately, the level of support we receive from the collector community on these exclusives helps determine the potential for similar offerings in the future.

2. Given the renewed visibility in the Marvel Universe of cosmic characters for the War of Kings storyline, are there any plans for figures of cosmic characters such as Darkhawk, the Guardians of the Galaxy (Like Rocket Raccoon, Groot, and Bug), the Starjammers, the Inhumans, or the Shi'Ar Imperial Guard? Page 54 of Toyfare #138 indicated Darkhawk was a contender for potential Marvel Legends multipacks, but any of these characters would be great in Marvel Legends or Marvel Universe.

Answer: These teams and characters come up regularly in our character debates, especially Darkhawk and RR. As we get deeper into the Marvel Universe, you can bet that these are on the list for consideration.

3. Any plans for a Marvel Universe carrying case?

Answer: Not for 2009.

4. With the release of army builder figures in the Marvel Universe line, would it be a possibility to offer multiple packs on Hasbrotoyshop.com? I believe it's been done for Star Wars (Clone Troopers?) and maybe G.I.Joe in the past.

Answer: It's a future possibility, but our army builder multi packs will be featured exclusively at Toys R' Us in 2009.

5. Can you make sure that future MU figures of characters that are physical fighters (ie martial artists) have 2 fists instead of one or none?

Answer: We promise at least one. While we're on the subject, you can also be on the lookout for a "new and improved" Iron Fist sometime soon!

---
Be sure to check out the previous Q&As as well.