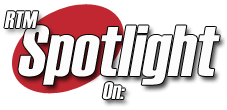 12-inch
Young Frankenstein
Not counting the Monty Python or Buffy action figures, the three Young Frankenstein action figures are likely the most anticipated of Sideshow Toy's action figures in 2001.
Young Frankenstein is a Mel Brooks film from 1974: a classic itself, it is a spoof on classic horror movies. Brooks went so far as to film it in black and white, adding to the old-time horror flavor. Sideshow Toy has recreated this flavor by creating these 12-inch action figures in black and white. The gray tones are similar to the "Silver Screen Editions" of Sideshow's 8-inch Universal Monsters figures, but are more fun on these figures, considering the source material.
The Young Frankenstein assortment consists of three action figures:
Frederick Frankenstein (Gene Wilder)
Igor (Marty Feldman)
The Monster (Peter Boyle)
The portrait sculpture for these three figures was done by Mat Falls. Each of the three figures has most of the "standard" Sideshow articulation for their bodies, which is:
neck
shoulders (ball jointed)
bicep twists
elbows (double-jointed)
forearm twists
wrists (move in two planes)
chest
waist
hips (ball jointed)
thigh twists
knees (double-jointed)
lower-leg twists
ankles (move in two planes)
However, the Monster figure lacks ankle articulation, as does Igor. The Monster also lacks wrists, but one of his hands can be replaced with another hand which has an "on fire" thumb.
The Young Frankenstein figures are packaged in window boxes and are held in place with twist-ties. Collectors have commented on this type of packaging to Sideshow, and Sideshow will be unveiling "friendlier" packaging in the future. (In other words, in future releases, you will be able to open a 12-inch action figure from Sideshow Toy without destroying the box.)
The Young Frankenstein figures are limited editions (7,500 of each figure) and are sold in sets. (Some stores sell them individually, but most sell only sets.) The sets retail for around $90 USD. They can be found in specialty retailers such as Suncoast and at online stores such as Sideshow Toy's online store.

Click on a picture to see more pictures of that action figure.
Frederick Frankenstein comes with comes with a book ("How I Did It," by Victor Frankenstein), a scalpel, a stethoscope, magnifying goggles, a doctor's mask and a stand/base. His hands are molded as if he has on rubber gloves. His shoes and socks are removable (just as they were on the Gentlemen figures in the Buffy series), and his surgical gown can also be removed.
Igor comes with a brain, a brain display case, a walking stick, a ram's horn trumpet, and a stand/base. His elbows, knees, and lower legs have bony bits jutting out, so that any pose Igor takes is true to Marty Feldman's performance. (The knobby bits are glued onto the body.) His cloak and belt are removable and replaced easily.
Igor's hump is not molded to his body, but instead is padding added to his shirt. Hardcore Young Frankenstein buffs might be disappointed that the hump is sewn in place and cannot be shifted from side to side. Igor's left hand has "H. Delbruck" written on it as a reminder of whose brain he was supposed to retrieve.
The Monster comes a soup bowl, a broken mug, a flower, shackles, an interchangeable hand with burning thumb and a stand/base. His jacket and pants are a fleece material which gives a rich texture to the look of the figure. The soles of his boots are molded and painted to resemble studs. The Monster has padding inside the front of his shirt to bulk up his torso - combined with the bulky fleece of his jacket, the effect works.
The bowl, broken mug, and flaming thumb are all from the memorable scene with the blind hermit. Note that the hand with the flaming thumb is grasping the cigar which the hermit was trying to light for the Monster.