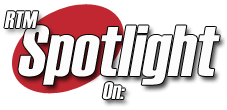 The Herculoids:
Zok and Zandor
While men would have to wait until the end of the sixties to walk on another world, we were able to watch other-worldly events long before that through television. Various journeys through the Outer Limits, the Twilight Zone and Star Trek told us of other worlds and places. One of these places was Quasar, a world off the beaten path that was regularly defended by a mish-mash of wondrous creatures and single family. A group with the stellar signature of The Herculoids!
Hanna Barbera added the Herculoids to their stable of animated heroes in 1967 in ten minute long cartoons. The show centered around the planet Quasar and seven of the inhabitants, three human and four not. The humans were Zandor, Tara and Dorno and along with their friends Zok the Dragon, Igoo the rock ape, Tundro the dinosaur-type thing, and Gloop and Gleep the pair of we honestly do not know what. This diverse group would come together and battle any invaders and keep Quasar safe. The show was heavily influenced by science fiction themes, though like many animated shows it was formulaic with new menaces that were regularly defeated.
Toynami is bringing a long overdue animated property to the action figure market, and they are doing it in style. Yes, Toynami has been a little slow in releasing these figures, but if you've been waiting over three decades for cool toys a few extra months isn't more than a drop in the well. The reason for the lateness has been changing schedules and tweaking the figures to ensure the highest quality on them. What they don't want you to know is that Zandor is just hard to work with on his likeness, leading to constant delays as he made suggestions to 'enhance' his figure.
Toynami's approach was to create three sets, each with one human and a creature (or for Gloop and Gleep a pair of creatures) packed in a nice window box. Each of the sets has a plastic background insert that has a cratered landscape (not unlike scenic Quasar) with part of the word 'Herculoids' embossed on it. When all three sets have been released you can join the three backgrounds together to spell out Herculoids and display the entire team together. You only need to add in some bad guys!

Zandor

Zandor is the leader of the Herculoids, husband to Tara and father to Dorno. He's also a king, though the landscape of Quasar doesn't seem to make it sound like a great job. For that matter, just why does every bad guy in the universe want to go and invade Quasar? Gold? Dilithium crystals? No taxes? Whatever the reason, the bad guys keep on coming and they don't bother to tell their friends that they got their butts kicked by the Herculoids.

Zandor doesn't just sit by and order his troops, but he wades into battle to join the fray. He has a mighty slingshot to dispatch his foes with explosive rocks that seem to be native to Quasar (perhaps this is what the invaders seek). If you start shooting back, he'll just block it with his shield, and he also uses it as a crude parachute to slow his fall. He wears a tiara, but we're just not going there.

In addition to the articulation listed below (that helps him mount Zok), Zandor is armed and armored just as you would expect. He has his handy slingshot that fits in the left hand or on a loop on his belt in the back. The slingshot doesn't fire and is not stretchy, so don't pull the sling too hard or you might break it. He carries a handy round shield has a strap to fit over either shoulder and has a peg that fits into a hole in the left wrist so it can stay in place. The sculpting for the figure is in a simpler, smooth animated style that fist the character perfectly. His skirt is made of softer plastic so it doesn't interfere with posing the figure, and that's a plus when you wear a skirt. He has a nice fanny pack on his skirt and he's about four inches tall, so insert your own joke here.

Articulation:
Thighs (ball-joints)
Knees (bend)
Waist (twist)
Shoulders (twists)
Wrists (twists)
Neck (ball-joint)
Zok

The first thing that strikes you about Zok is the size, and this is because of the scale. Humans may rule Earth, but the creatures are the coolest thing about Quasar's Herculoids. To keep the creatures and humans in scale it required making sure the humans were relatively tiny, in the same way that Kenner chose a small scale for Star Wars figures to accommodate vehicles. Zandor is right around four inches tall making Zok nearly nine inches tall (almost ten if you count his horn).

Zok is a dragon but instead of the traditional breathing of fire he has other skills. From his eyes and tail he can emit power rays used to hurt his opponents and perform some cheap lasik surgery on the side. While flying he likes to let loose with all three simultaneously just to let you know he means business. If you thought that was all you'd get with Zok, you'd be wrong! His eyes can also emanate a nega ray that disables an immobilizer ray, so it's kind of a mobilizer ray if you think about it. He last skill is that of transportation, because he often flies around with at least one of the humans riding his back sans saddle.

Zok is big enough to let Zandor ride on his back, and the two go together flawlessly. Zok has a huge wingspan of nearly two feet with the wings fully deployed, but when they are folded up (similar to fighter planes) he has a smaller profile. The wings are articulated so they can be posed like they were flapping and also pivot forward. The tail, horns and fu manchu on the chin are made of softer plastic so you won't hurt yourself on the pointy bits.
Zok is designed to have a light-up feature for the eyes when his head is pointed up. Unfortunately, our Zok's eyes did not work properly and his eyes don't work though there have been no other complaints about this being a problem. He's unique and that's why we love him! The shoulder and thigh joints have a ratchet built in so they hold their positions, and this is especially helpful on the thighs because the weight of the figure would make standard joints ineffective. The only thing that is missing is a way to have the tail bend down as Zok does in the cartoon to shoot out his power beam, but for now he'll just blast people who sneak up behind him.
Articulation:
Neck (bend)
Head (bends down)
Shoulders (twists)
Elbows (bend)
Wrists (twists)
Thighs (twists)
Ankles (bend)
Credits
The whodunit for these figures is revealed at last! George Sohn is not only the product director, but the head of Toynami - how's that for double duty? The design concepts are courtesy Scott Tipton and if you saw Toynami at any show and there was a man grinning wildly, this was Scott. The sculpture was created by Shin Tanabe with the paint design by Daisuke Fukuda. The package design, concept and sculpting were done by Djordje Djokovic. Most of these names might be familiar, and not from your last cab ride in New York City. They all worked on the Thundarr figures from Toynami, so animated properties are right up their alley. Last but certainly not least is Alex Toth, who created the Herculoids in the first place!
You don't have to go to Quasar to get your own Herculoids, just check out these fine retailers to get you started!
Pictures of Zok