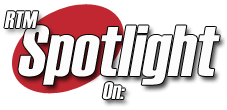 Dr. No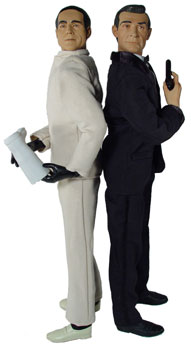 A franchise is one of the most valuable things in Hollywood and the series of James Bond films not only got the ball rolling, but is still unmatched in both longevity and multiplicity. Since the initial release of Dr. No in 1962, there have been eighteen other films in the series with a new installment Die Another Day on the way (which could be called XX). Throughout these twenty films there have been five actors to take on the role, but they have all shared one thing with each other - the Bond formula. The formula is simple - have guns, gadgets and girls along with a British secret agent, and an evil villain, throw in some adventure, plenty of action and a dash of sex and you'll get the most successful series of films in history.
The British agent 007 is based on the twelve novels and two short story collections by author Ian Fleming. Dr. No takes place in Jamaica where Fleming called home. Bang, bang might have made an appropriate title for a Bond novel and film (on several levels), and it was also the title of another Fleming work - the popular children's book (and eponymous movie) 'Chitty, Chitty, Bang, Bang'. The last Bond novel by Fleming was published in 1966, two years after his death. While the Bond novels are fictional, Fleming did serve with the Royal Navy in World War 2 as a high ranking intelligence officer, so some of the deeds of Bond were modeled after some actual events from his career (and 'M' was based on Admiral John H. Godfrey, whom Fleming worked for as a personal assistant).
Sideshow Toy has taken the reins as license holder for James Bond action figures (a role previously filled by Exclusive Premier) and they show no signs of slowing. At the 2002 International Toy Fair in New York they showcased a large collection of Bonds (and villains) planned for the next year. The license covers all the Bond films and Sideshow is fully utilizing it to make versions of the five actors (and myriad villains) that are all in scale and made with the same attention to detail and quality that Sideshow has established in the past.
Being the first Bond film, Dr. No is a natural starting point for Sideshow's series, and Sean Connery is clearly the most well known and loved version of the superspy. The next release planned for the action figures series is the latest film in the series 'Die Another Day' starring Pierce Brosnan in his fourth appearance as 007. After that George Lazenby as Bond and Telly Savalas as Kojack (just kidding, he's Ernst Blofeld) from 'On Her Majesty's Secret Service' will be released at the end of 2002/beginning of 2003. Sideshow will continue into 2003 with versions of Roger Moore (from Live and Let Die and The Man With the Golden Gun), Timothy Dalton (from License to Kill) and more of Sean Connery (from Goldfinger). More details are available at Sideshow's Bond page.
Both figures come packaged in gatefold window boxes (which is a fancy way to say it has a flap that opens like a book) that are decorated with poster art from the film Dr. No. The Bond figure uses the US poster for Dr No that was designed by Mitchell Hooks and Joseph Caroff (Caroff also designed the 007 logo) and painted by Hooks. Dr. No uses a modified version of the French movie poster painted by Boris Grinsson, though the image of Sean Connery with gun in one hand and cigarette in the other became a defining image for the film and 007. The inner flap has details about the film and a cast list while the back covers biographical information on the appropriate actor, images from the film and a short synopsis.
Both figures come with stands that have Dr. No logos and each stand is uniquely labeled for the figure. Mat Falls was the portrait sculptor for both Bond and No, and Mat has a long list of portraits he has sculpted for Sideshow. Bond is limited to a run of 17,500 figures while the bad Dr only gets 8000. See, being good pays off! Each figure uses the Sideshow body as a base, with the following articulation:
neck
shoulders (ball jointed)
bicep twists
elbows (double-jointed)
forearm twists
wrists (move in two planes)
chest
waist
hips (ball jointed)
thigh twists
knees (double-jointed)
lower-leg twists
ankles
Dr. No was the first of the Bond films (released in 1962) and introduced viewers not only to 007, but also recurring characters M, Ms. Moneypenny and CIA Agent Felix Leiter. The film differs from the features that followed it in sparse gadgetry, but it sets the tone for Bond with a nefarious villain in Dr. No and the delicious Honey Ryder (Ursula Andress who makes an entrance that has yet to be matched in any other Bond film) as the girl (which Bond always seems to get). This launched the longest running series in film history that continues to this day, with no signs of slowing. The spy genre remains popular today with such films as xXx with Vin Diesel (not so much a competitor but more a homage) and Spy Kids 2, but Bond still stands apart.
James Bond (or Agent 007) was named after an American ornithologist, but Sean Connery's take on the character not only defined the suave secret agent, but left an indelible mark on moviegoers that hasn't been eclipsed by any of the other four actors to play the role. Forty years after the first Bond film both the character and actor who originated him are more popular than ever. Both Connery and Bond shared time in the Royal Navy (Sean got out due to ulcers), and neither seems to have a problem attracting gorgeous women. Sean Connery counts among his honors (including an Academy Award for 'Untouchables') a knighthood, and Sir Sean joins Sir Paul McCartney, Sir Alec Guinness and Sir Ian McKellan as modern knights who have action figures.
Click on a picture below to see more pictures of that action figure.

The action figure of Sean Connery as James Bond is definitely a bit more poseable than the current version of the actor, but when this film was made he was a sprightly 32 and in great physical condition. Sideshow has dressed Bond in a classic tuxedo and the original man in black looks as sharp as ever. The tuxedo jacket is removable (would any James Bond figure be accurate if the clothes didn't come off?) and the shirt underneath has complete sleeves so he looks just as sharp sans jacket. The tuxedo is very well done with a great choice of thin materials that looks sharp and realistic. The figure has removable shoes with socks and comes with a large collection of accessories. These include a Walther PPK and Beretta - both with gold silencers, a 1:6 scale bottle of Smirnoff vodka, a glass and a martini shaker for the perfect vodka martini (shaken, not stirred). As a public service announcement, guns can be dangerous and you shouldn't drink and drive, but if you ever see a gorgeous bikini-clad woman come out of the surf for you - go for it!
Bond also has a shoulder holster designed to fit under his jacket, though the design of the accessory is a little problematic. The holster does fit and we found it stays in place better if you place the blue strap over the left shoulder then over the other to keep it tight with the white strap around the waist. The strap seems to ride up so it shows in the neck of the tuxedo and it will display best without the holster on (unless you don't mind it showing or find another way to keep it down). The guns fit into the holster well, but the straps could use some tweaking (and maybe instructions to help people attach it properly).
Dr. No is the quintessential Bond villain and Joseph Wiseman brings him to the screen in a role that would establish the master villain for the cinema. While the good Doctor does not survive his encounter with Bond, Wiseman does return in Thunderball as the voice of Blofeld. Canadian Wiseman has played a variety of villains on the screen, though Dr. No is the most memorable. His costume clearly influenced the design of Dr. Evil's from the Austin Powers series of movies, and in A.I. the knowledgeable computer intelligence was called 'Dr. Know' (because there isn't anything he doesn't). Most women have earned the title 'Dr. No' at one time or another (which can be proven by asking any married man).
In a bit of role reversal the bad guy is wearing the white outfit while the good guy has on black for Dr. No. Years before Don Johnson wore similar garb as Det. Crockett on Miami Vice, Dr. No was setting the trend (along with the matching white shoes). It makes an interesting contrast to his black mechanical hands, and he passed on the five o'clock shadow. Dr. No is more of a smart guy villain than a dirty hands kind of guy, so he doesn't have a gun with him but rather a change of clothes. He has a plastic radiation suit complete with some nice white booties to replace his white shoes (and cover his black socks).
Here's a little information about radiation and plastic - plastic isn't always the best protection. It's great for safe sex, but those bad zoomies (radiation) can usually slip right through and do bad things. That being said, this plastic suit would be excellent for work at either a Subway sandwich shop or as a school cafeteria lunch lady (which is where Dr. No got all the money he used to build his secret fortress, purchased from villainsupply.com). Just remember - wrapping that rascal may not rescue you from radiation. On the plus side, the suit does look really cool!
Pictures of James Bond
Where to buy James Bond and Dr. No: These figures retail for about $30 to $40 each and are available through Sideshow's online store and in specialty stores, as well as various online toy retailers.

Several such online stores are RTM sponsors AisleSniper.com and Big Bad Toy Store. (Be sure to check the other RTM sponsors, listed on the Shop Center.)