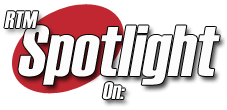 Resident Evil, Series One
The Resident Evil action figures from Palisades Toys are based on the popular series of video games. Rather than being limited to just one game, the Resident Evil line includes characters as they are seen in different RE games. (The first assortment represents characters from three different RE games.)
Please keep in mind, these figures are marketed towards "mature collectors" and are clearly labeled as such. You may want to think twice before getting these for younger children due to the nature of these toys. They are for ages 13 and up and are rather graphic.
The fronts of the cards are the same (a sticker on the bubble tells the character name, with a second sticker highlighting a picture of the character) but the back of the cards are specific to each character, telling a little about them. Palisades also credits the sculptor on the bubble sticker and the development team on the back of the card. The logo insert inside the top of the bubble is a sticker.
This first assortment has four "regular" figures:
Leon S. Kennedy (from Resident Evil 2)
Soldier Zombie (from Resident Evil CODE: Veronica)
Nosferatu (from Resident Evil CODE: Veronica)
Nemesis (from Resident Evil 3 Nemesis)
There are also several variant figures, each an exclusive:
Leon S. Kennedy - European exclusive (Leon is wounded and bandaged)
Nemesis - Electronics Boutique exclusive (alternate head and a tentacle hand)
Soldier Zombie - WizardWorld exclusive (camouflage paint deco)
Each figure is held in place by a single twist tie and while some of the accessories have a piece of tape to keep them in the bubble, most fit snuggly enough into the bubble that they don't require any tape.
The Resident Evil action figures retail in the $11.99 USD price range and can be found at stores such as Electronics Boutique. The store on the Palisades site also carries them.
Click on a picture to see more pictures of that action figure, or jump ahead to view the figures in Series Two and Series Three.
Leon S. Kennedy comes with a 12-gauge shotgun, VP70, VP70 holster/stock, MAC 10, combat knife, and logo base/stand. He can hold each of his accessories reasonably well, but looks best posed with his shotgun. Leon's articulation:
neck (ball-jointed head)
shoulders (2)
mid-bicep twists (2)
hinged elbows(2)
wrist twists (2)
waist
hips (2)
knees (2)
ankle twists (2)

The Soldier Zombie comes with a Colt M1911, a Zombie Dog (whose head twists), and a logo base. While he can't hold his pistol, it does fit into the holster on his leg. (The Resident Evil Zombies do not use guns, so this is a perfect touch.) He also has various gear on a belt; those pieces are molded on and are nicely detailed. The Soldier's articulation:
neck (ball-jointed head)
shoulders (2)
elbow twists(2)
wrist twists (2)
waist
hips (2)
knees (2)
ankle twists (2)
Nosferatu comes bendable tentacles, a restraining skirt, chains, and a logo base. The poor fellow's hands are chained behind his back, and due to the restraints, he is the least articulated figure in this assortment:
neck (ball-jointed head)
shoulders (2)
wrist twists (2)
waist
hips (2)
ankle twists (2)
Nemesis comes with a Stinger missile launcher and a logo base. He is very massive compared to the other three figures, as he should be. His waist articulation is easy to miss, because it is underneath his coat: it looks as if it is above his belt, but it is not. If you hold his feet and upper torso, you can twist the waist, but if you hold his upper torso and his thighs, the coat will prevent the waist from twisting. Nemesis' articulation:
neck (ball-jointed head)
shoulders (2)
mid-bicep twists (2)
hinged elbows (2)
wrist twists (2)
waist
hips (2)
mid-thigh twists (2)
hinged knees (2)