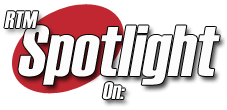 LEGO Green Goblin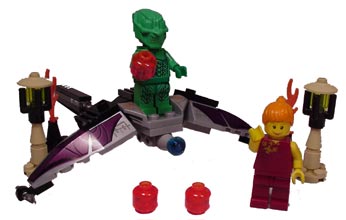 You won't have to wait until this summer to take the ultimate spin if you are either a fan of mini-figures or LegoŽ building sets since they have joined the Spider-Man action figures from Toy Biz on the shelves.
LegoŽ has the license to make toys from the Spider-Man movie, and they had originally planned to have three sets - Green Goblin, Spider-Man action playset and a wrestling set. The wrestling set was cancelled, leaving the other two. The Spider-Man set is the larger of the two and retails for around $30, while the smaller set is about $7. Both sets are part of the Lego Studios line, which has also included sets from Jurassic Park 3.
The Green Goblin set is pretty straightforward and simple. It contains the Green Goblin and his glider, Mary Jane Watson and a few other items for set dressing. The set is a building toy and assembly is required, but shouldn't take more than 5-10 minutes to get everything together. As with all Lego sets, the bricks are fully compatible with other sets, and the set can be re-assembled in a variety of ways.
The Green Goblin is Spider-Man's arch-nemesis and makes his appearance here along with his glider. The glider has wings that can be folded up or down for different modes of flight, and the glider has a pointer attached to it so it can be held from behind and 'flown' around. The Goblin is a standard Lego mini-figure, and has articulated shoulders, legs, wrists and neck, and he has a removable mask that reveals a partially costumed face beneath. No Goblin would be complete without some pumpkin bombs, and three are included (which are basically 'heads' molded in clear orange) which can attach to his glider and he can hold them as well. His interchangeable head can lead to plenty of 'Luke I'm your father' moments if you tire of his current Goblin head.

Mary Jane Watson is the love interest of Spider-Man, and she joins the Goblin in this set. She is a standard Lego mini-figure and has articulated shoulders, legs, wrists and neck. She has removable hair, but one of the best features that Lego has added to this mini-fig and several others that are being released this year (Jango Fett from a Star Wars set and Peter Parker in the other Spidey set) is the ability to change the expression. The figure has two faces on the head that can be spun around with the alternate face hidden by the hair on the figure. Mary Jane has a regular face and a 'scared' face, and by spinning her head you can enjoy your own version of the 'Exorcist' (green vomit not included).
This set is available at most mass-market retailers as well as a few online stores. You can also get it from Lego directly, and it has a retail price around $7.
Click to see more pictures of the Green Goblin