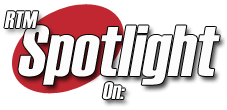 Harry Potter
Levitating Challenge Game
Part of the appeal of Harry Potter is magic - Harry is a wizard and attends a school of "Witchcraft and Wizardry." Mattel has created several games in which players can practice magic, so to speak, including the "Harry Potter Levitating Challenge Electronic Skill and Action Game."
The Levitating Challenge Game uses a fan (with a moving exhaust port) and a lightweight foam ball to create the illusion of magical levitation. There are six balls included, although only one is needed for play.
Players turn a dial and raise/lower a handle to control the direction and power of the fan (thus controlling the direction and height of the ball), so that the foam ball can be moved up and down and around the maze of the game. As the ball goes around the circular path of the maze, the Harry Potter figurine in the center turns and raises/lowers his arm (with magic wand) to "levitate" the ball.
When this game was shown at the February 2001 New York Toy Fair, it appeared to be an actual Harry Potter action figure which was shown in the middle of the game: as you can tell in the picture to the right, that changed in the final design.
Creating the maze is half the fun of the game: Mattel has included ten obstacles, which (according to the box) can make over 200 maze combinations. (Several of the obstacles can only be placed in certain positions: for example, there is only one animated obstacle per maze.) The obstacles are:
cauldron (the starting/finishing obstacle)
spinner (can spin a single hoop, a double hoop, or a drum cage)
triple loop (the ball needs to wind through all 3 loops)
hole in the wall
paddle wheel
animated guillotine
animated raven's revenge
animated broom
3-level maze cage
4-looped fan wheel
Click to see pictures of the game & obstacles
The other half of the fun is keeping score: the game times you as you play, telling you your time and "rank" when you finish.
The only downside we could see when testing this game was that it is a bit loud: the fan makes a whirring noise and your "wizard trainer" offers words of encouragement as you work through the maze. To hear (and see) the game, watch a video of the ball going through the triple loop. (This video is a 1.36Mb mpg file, which can be viewed with Windows Media Player. Media Player is a free download if you do not have it.)
The Harry Potter Levitating Challenge Game can be found in most toy stores and retail stores with toy departments, in the $34.99 to $39.99 USD price range. It can also be found online at Amazon.com. The game requires three (3) C alkaline batteries, which are not included in the box. For ages eight (8) and up.