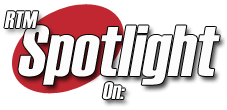 Monty Python & the Holy Grail:
Patsy & Sir Bedevere
Recently, the RTM Spotlight examined the Rabbit with Big Pointy Teeth plush toy, made by Toy Vault. Fans of the 1975 Monty Python classic Monty Python and the Holy Grail will also be interested in the 12-inch action figures made by Sideshow Toy.
In 2001, Sideshow released 12-inch action figures from Holy Grail film, limiting the release to 10,000 sets of five figures. Included in the set were: King Arthur, Sir Launcelot, Sir Bedevere, Sir Robin, and Sir Galahad. Fans hungered for more, and Sideshow answered by releasing another action figure to go with the set, King Arthur's servant Patsy.
In 2002, Sideshow will re-issue the original five Knights, but with a mud-splattered paint deco, as if they have been traveling for quite some time. In addition, Sideshow will be making more Holy Grail action figures: the Black Knight, Tim the Enchanter, and the Dead Collector. These figures can be seen in RTM's 2002 Toy Fair coverage of Sideshow Toy.
This Spotlight looks at Patsy and Sir Bedevere. The portrait sculpture of both figures was done by Oluf Hartvigson, and each body is the "standard" 12-inch Sideshow body, with the following points of articulation:
neck
shoulders (ball jointed)
bicep twists
elbows (double-jointed)
forearm twists
wrists (move in two planes)
chest
waist
hips (ball jointed)
thigh twists
knees (double-jointed)
lower-leg twists
ankles
The packaging of the first six Holy Grail action figures is a window box, although Sideshow has announced that future action figures will be in their "older" style of packaging, with the fifth panel flap. (Collectors prefer the flap, retailers prefer the window box. Sideshow's move to limited editions and to the specialty market allows them to cater more to collectors and to return to the sturdier boxes with flaps.) The back of the Holy Grail packages pictures the five Knights and Patsy, and lists design credits for the action figures: from "portraits sculpted by" all the way down to "figures nosed wiped by" - the boxes are filled with little bits of such Pythonesque humor. Even the "twist tie warning" is written in a Python tone.
Click on a picture to see more pictures of that action figure.

King Arthur's servant Patsy (portrayed in the film by Terry Gilliam) makes you chuckle as soon as you see him because his coconut shells are glued to his hands. (If you haven't seen the movie, King Arthur is a bit down on his luck and can't afford a horse. Patsy trots along beind him, banging the two halves of a coconut shell together to simulate the "clip clop" sound of a horse's hooves. In the very first scene, he is mocked for this as two soldiers discuss how a swallow could have carried such a large shell far enough north for Patsy and Arthur to find it.)
In addition to the coconut halves, Patsy comes with a backpack, a crown, a flag, and a trumpet. The flag and trumpet fit onto the side of the backpack. The backpack, as in the film, is just about overloaded and is quite heavy: it is a large "board" on which is mounted Arthur's throne. The baggage on top of the chair is molded plastic, the baggage underneath the chair is cloth and foam. Patsy's belt has a molded pouch and a large knife and sheath. He can't hold the knife due to the shells in his hands. The twist tie around his neck also went under his outfit and around his chest, making it difficult to remove since his clothing is hard to remove (even discounting his natural modesty).
Patsy's outfit is very detailed, including a cloth "tie" for his hood, which is sculpted/molded as part of his head. His tunic is a plain cotton fabric, over a softer shirt and pants. His boots are ankle-high, with cloth wraps covering the tops partway up to his knees.
Sir Bedevere (portrayed in the film by Terry Jones) is the first Knight to join King Arthur, and our introduction (as well as Arthur's) to him is when he is overseeing a crowd judge a woman to be a witch. King Arthur suggests that they weigh the woman and a duck, if she weighs the same as the duck, she is a witch. Naturally, the Sir Bedevere action figure comes with a duck as one of his accessories. He also comes with a sword and a shield. The sword fits into a sheath on his belt, and the shield can be held on his left arm: one strap is elastic to go over his hand and wrist, while the other is molded plastic for his fingers to hold onto.
The amusing part of Sir Bedevere's costume is also likely to be a bit disappointing: his mustache flows out through the opening in his helmet. This also means that the helmet is sculpted as part of his head and is not removable. Bedevere's chain mail gloves are molded as part of his hands, and the texture matches reasonably well with the texture of the "mail" of his outfit. The mail is really a metallic-look rough-textured fabric. Bedevere's tunic is a plain texture cotton fabric. Bedevere does not have shoes or boots, instead his outfit has "pajama bootie" feet, which look nice but can make him a bit wobbly if you want to stand him up on his own.
Click to see more pictures of Patsy
---
Amazon.com: Monty Python and the Holy Grail, Special Edition (DVD)
TowerRecords.com: Monty Python & The Holy Grail (Spec Ed)
(DVD)