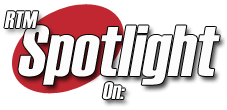 Vampire: the Masquerade
Vampires have long been a favorite creature of movies and books, with modern vampires and vampire hunters such as Buffy and Blade fueling the vampire fan base. (Need we mention Dracula or Anne Rice?) White Wolf Publishing based an entire role-playing game (RPG) on vampires, with Vampire: the Masquerade. This RPG, in turn, spawned many other genres and titles, including a pc game, comic books, collectible card games, and now action figures.
Diamond Select Toys has chosen three characters to begin their line of five-inch Vampire: the Masquerade action figure series:
Lucita - "the reluctant leader of the Sabbat"
Theo Bell - "the enforcer of the Camarilla"
Beckett - "the traveler in search of the Book of Nod"
These figures are to scale, they aren't all just five inches tall - so Lucita is the shortest of the three, and Theo Bell is the tallest. All three action figures in Series One are human versions. Vampire versions of the characters are planned for release in the Fall of 2002. Diamond Select had Gabriel Marquez of Gwin Sculpture Works sculpt these action figures.
The Vampire: the Masquerade action figures are available at your local comics shops with a suggested retail of $10.99 USD each.
Click on a picture below to see more pictures of that action figure.

Lucita comes with a display base and a "Shadow Ankh" as accessories. She is articulated at the neck, shoulders, and wrists. She is sculpted in a walking pose, so her hips (and belts) are at an angle which would make a waist twist awkward. She can hold her Ankh in her right hand, her left hand is in an open pose. There are many tiny paint applications on this figure, including black fingernails and red highlights on one of her silver belts. Due to a combination of her large hair, tight dress, and tiny feet, Lucita requires the display base to be able to stand.
Theo Bell comes with a shotgun, a baseball cap, and a Stop sign. The Stop sign does not actually say "stop" on it, but perhaps the letters were knocked off when he hit someone with it - the sign has a face imprint in it, with a slight look of surprise on the face. Theo can hold the shotgun in his right hand, but frankly it's more fun to have him holding the Stop sign.
The baseball cap is removable, and fits equally well on his head either backwards or bill-forward. Theo is articulated at the neck, shoulders, wrists, right elbow, and waist. His trenchcoat (except for the sleeves) is a rubbery material, with nicely detailed folds sculpted on.

Beckett comes with a satchel, a Book of Nod, and a fedora hat. The satchel fits on either shoulder, and Beckett can hold the book in his left hand, although his grip is a bit loose on it. The fedora is removable, and is molded inside to fit his hair, so it can't go on backwards on accident. Beckett is articulated at the neck, waist, both shoulders, and both wrists, with additional twists at his shirt cuff on his mid-forearms. The paint applications on his shirt include a gray wash in the folds, so that he looks a bit dirty. Beckett even has silver nail polish painted on his fingernails.
Pictures of Lucita