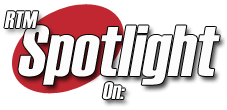 Marvel Minimates
Series One
As much as people are bombarded by e-mails claiming to make things bigger there is an industry built on making things smaller. Making computer chips and debts smaller are worthwhile goals, as would be shrinking any excess weight you might be carrying. Another endeavor along the line of downsizing is the trend towards mini figures, and now Marvel Comics characters are heading into that arena full bore with the Marvel Minimates from Diamond Select Toys.
The move towards mini figures is driven by a variety of reasons. The most obvious is that it is popular, and like most trends in the toy industry they are usually followed by many companies until consumers lose interest. Display space is sometimes at a premium for collectors, so moving to a smaller figure means a collector can more easily display them all, and this makes them attractive to consumers (whose buying habits are attractive to manufacturers). Smaller figures can also cut manufacturing costs, and gives a way to make a new version of characters that already exist as toys.
The Mini Minimate
Block or mini figures are nothing new to the market, and recent years have seen an explosion of these figures joining the old guard of Lego and Playmobil mini-figures that have existed for decades. These aren't the only Marvel mini-figures, as Medicom has tackled the subject in the Kubrick line. The Marvel Minimates are different in that they are smaller than Kubricks (and even than previous minimates) and that they are packed with articulation. By making them smaller, the cuteness of them is increased, but the articulation is nearly identical to the larger Minimates created in the Star Trek and other lines.

(left to right) Kubrick, Pocket Super Hero, LEGO mini-figure, Minimate, Marvel Minimate, I-Men

The base body used for Marvel Minimates is a new one engineered by Art Asylum to a smaller scale than the previous body. It's only two inches tall (previous minimates were three inches) though the size is no indicator of the articulation. Each minimate has ball-jointed shoulders and neck, bending elbows and twisting wrists. They also have a twisting waist and ankles, bending knees and limited motion ball-joints for the thighs. They are limited in that they can't spread much and their primary motion is as a twist.

The new bodies have the same modular approach as the larger minimates in allowing a variety of different toupees to be attached for hairstyles or costuming needs. They can also accommodate skirts and other clothing at the waist and jackets on the chest. Once you add in any appropriate accessories you've got the minimates in a nutshell.

One of the great things about the minimates is that you can easily take them apart and since they have standard bodies they can easily be customized. The simplest examples of this can be the changing of heads or body parts, and from there they can be painted. The Stikfas figures have seen this treatment and there's little doubt that once these smaller and less expensive minimates are widely available there will be some incredible customs down the road.

Characters

The real allure of these figures (aside from being able to stage huge battles on a regular shelf) is the subject matter, and Marvel characters are more popular than ever. The series of successful Marvel movies certainly drives some of the popularity, and that influence is felt keenly in the first set of Marvel minis with the Hulk and Daredevil. However, the line is currently built around the comic book appearances of the characters and not their movie versions.

Here's some information on the characters and figures in the first series of minimates:

Bruce Banner - Bruce was a military scientist working on the gamma bomb when a teenager drove his truck onto the test site (security was bad back then) on a dare. Bruce rushed out to save young Rick Jones, but was exposed to the blast of the gamma bomb. Instead of killing him, the bomb actually mutated his body so that when the sun went down he was changed into a grey monster called the Hulk. Soon after that he changed again to a green giant (still the same Hulk, but with different coloring) and this was triggered when he became angry. The minimate is the civilian version of Bruce Banner in a lab smock (which can easily be removed after his head is popped off).

The Hulk - He may have started out grey, but most people know him as the Green Goliath since that has been the color he usually goes by. The Hulk is the strongest guy in the Marvel Universe, and when you make him madder he just gets stronger. The only thing stronger than the Hulk is the waistband on the purple pants (where he keeps his own mini mate) that he wears everywhere. The minimate is not to scale with the other figures so the normally huge (over seven feet tall) Hulk is the same size as puny Banner. He does look better without a shirt.

Daredevil - Matt Murdock was saving an old man from being hit by truck when a radioactive canister fell off and broke open. The radiation blinded young Matt but his other senses were heightened by the exposure, and he developed a radar sense to compensate for his lost vision. When his father was killed by a crooked boxing promoter for not taking a dive, Matt took on the mantle of Daredevil to protect Hell's Kitchen in New York City. The minimate includes a pair of sticks for Daredevil's billy club, and they thoughtfully slide into the holster on his belt. They don't have a string between them so they aren't quite accurate, but the smaller size of the accessories probably ruled this out. Over the years his costume has changed but for the first series his first costume (the yellow one) and the most well-known red one were used. The yellow costumed Dardevil minimate is part of series one but was not available for this Spotlight.

Kingpin - Wilson Fisk may go publically as a humble dealer of spice, but he is in reality the largest criminal in New York City (in girth and power). The Kingpin started out as an enemy of Spider-Man but later became Daredevil's arch foe, even learning of his secret identity and nearly destroying his life. Don't be fooled into thinking he is just some fat guy, because he is solid muscle and is well-trained in Sumo and other disciplines to utilize his size to his advantage. And when he comes to an all-you-can-eat place, he eats it all! The minimate includes his walking cane and the left hand has a molded cigar while the right one has a molded-on ring. I guess a cigar and residence in New York appealed to both the Kingpin and Bill Clinton.

Elektra - Elektra Natchios (yes, that is her real name) was the daughter of a prominent Greek ambassador and a sometimes lover of Matt Murdock (Daredevil). After her father was killed, she became a mercenary assassin and made ends meet by introducing people to their deaths. She eventually came to work for the Kingpin and when she failed him, he hired Bullseye to kill her (which he did). Then she came back to life, since death is not really much of an impediment in comics. Her favorite weapons are sais, and the minimate comes with a set just for her. Since she's a woman she likes to change wardrobe, so you may see her in her traditional red outfit (shown in this Spotlight) or the same outfit in black (not shown) from her resurrection collection. Hey, that rhymes!

The first series of Marvel Minimates is scheduled to hit stores in blister carded 2-packs on July 2nd, and the line-up for series one includes The Hulk and Dr. Banner, Kingpin and Daredevil Red, Daredevil Yellow and Elektra. For the first series there is one chase figure: Elektra in a black outfit vice the regular red one and she will be packed in some packs with Daredevil Yellow.

The future is very bright for Marvel fans as the minimates will keep coming. Here's a look at the current plans for 2003!

Series 2 (Due in July 2003)
Classic Spider-Man and Classic Green Goblin
Damaged Spider-Man and Venom (with interchangeable Venom heads)
Spider-Man / Peter Parker Medley figure with Carnage
There is also a chase figure in Series 2, Spider-Man with his Black Costume that will be substituted in some packs for the Regular Spider-Man.

Series 3 (Due in July 2003)
(all in the Ultimate X-Men look)
Wolverine (with jacket) and Sabretooth
Wolverine (costume) and Storm
Cyclops and Jean Grey
There is also a chase figure in Series 3, Cyclops without his visor that will be substituted in some packs for the Regular Cyclops. Ruby Quartz lenses are recommended.

Summer Cons

At the 2003 San Diego Comic Con and Wizard World Chicago there will be some Marvel Minimates Exclusives:

Diamond Select with have a 2-pack with Mary Jane and Peter Parker in civilian garb.

Art Asylum will have the Ultimate Hulk and Ultimate Spider-Man.

There will be an extremely limited Marvel Minimate available from Diamond Select at both shows, a Gold Spider-Man. There will also be some blank Marvel Minimates given away at the two shows.

Exclusives

Action Figure XPress has an exclusive 2-pack of Professor X and Magneto.

Tower Records has an exclusive single-packed Silver Surfer.

More Pictures of Marvel Minimates