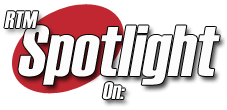 Digby in Disguise
Dolls and action figures appeal to children in part because of their role play aspects. These toys are more appealing when they have stories behind them, adventures which can be reenacted.
The Boyds Collection has now applied this concept to bears, in time for the 100th anniversary of the teddy bear in 2002, with their new Bear & Company division to create plush bears (and other animals) with their own histories and accessories. Bear & Company launched in October 2001 with four collections, for children ages 3 to 10:
Digby in Disguise (ages 3-6)
My Home (ages 4-10)
Duke the Bear Detective (ages 5-9)
Suitcase Bear Adventures (ages 6-10)
Each collection includes books: read-aloud books in the collections for younger children, and chapter books in the collections for older children. The bears are available exclusively through Bear & Company, either via their catalog (call 800-596-4577 for your copy) or their web site at BearandCo.com. This is a unique twist for Boyds, as their previous plush items have only been available through dealers, never direct from Boyds. Starting in January 2002, the books (but not the bears) will be available in some bookstores.
All of the collections feature additional items, such as clothing or bear-sized furniture accessories for the bears.
Bobbi Frostbeary and Digby, with a 12-inch GI Joe for size comparison.
Digby in Disguise is the story of a small bear who learns that sometimes just "being a little bear" is okay. He learns this through a series of "adventures" in which he uses disguises to tackle the situations he thinks he lacks the confidence to do as himself.
The Digby plush bear is 12 inches tall and is safe for children to hug and carry around with them. (At the same time, adult collectors will appreciate that he blends in well with other bears from Boyds, as you can see in the picture above.) Digby comes with two shirts and a pair of shorts. His feet and hands are padded, while his arms and legs are bean-filled for easy movement. (His torso and head are regular poly stuffing - he is not entirely bean-filled.)
Bear & Company is offering an adorable assortment of costumes for Digby to wear, as well as matching child-sized costumes. The costumes (for both Digby and children) include: lunar suits, mighty dragon disguises, superhero disguises, and wizard disguises. Digby gains a friend (Molly) in his second book, and there are costumes for Molly (and children) as well, including lunar suits and fairy costumes.
In addition to the books and costumes, furniture and accessories can be purchased for Digby, including a "Cozy Blue Chair," a "Magic Star Trunk," a bed (with mattress, pillow and bedding) and a miniature teddy bear which Digby can wear on his backpack.
Several photographs on this page (Digby and child in dragon costumes, Digby in his chair, and the title image) are copyright Bear & Company, 2001, and are used with permission.