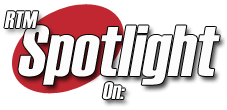 20,000 Leagues Under The Sea:
Cabin Control Nemo
Jules Verne is often considered to be the father of modern science fiction, and 20,000 Leagues Under The Sea is his seminal work. This tale of Captain Nemo and his submarine the Nautilus even influenced the United States Navy: the first nuclear-powered submarine in the US fleet was named the Nautilus, the sixth American ship to bear the name. (Her first message after casting off? "Underway on nuclear power.")
The packaging which Mezco Toyz used for the 20,000 Leagues Under the Sea figures (Cabin Control Nemo and Wave Rider Nemo) is quite a change of pace from the "backer card with peg hole" we have grown used to seeing for packaging. The package is a large window box, but with added window panels to give an open-yet-claustrophic feel to the package. Once again Mezco has provided package design credits (Design Edge) and sculptor credits (Sandy Collora Studios) on the packaging.
The 20,000 Leagues Under The Sea action figures retail in the $19.99 to $24.99 USD range. These figures can be found at stores such as Tower Records, Musicland, Suncoast, Electronics Boutique and similar stores as well as a variety of online stores.
Even without the diorama/playset, this Nemo action figure is very nice. He's loaded with articulation and little details, including wire hoop earrings (not just molded on!) and paint washes over some of the sculpting on his clothing and hair. Nemo sports the following 16 points of articulation: neck twist, ball jointed shoulders, mid-bicep twists, elbows, wrists, waist, hips, mid-thigh twists and knees.
The joints on his arms allow him to be posed holding a weapon out in front of him or with his hands behind his back, as if he is contemplating the view from his windows. His hips (v-joint) allow him to perch on his chair, although if you are too firm in moving his hips, his torso goes flying off. No worries, though, because Nemo pops right back together.
The instruction sheet for the diorama is the same for both Nemo action figures: directions for each are printed on the sheet, along with a membership form for ClubMez. One step in the directions has already been done: the paperboard scene cards have already been attached to the bubble windows.
The diorama assembles easily: base and wall plates snap together, and there are little braces which fit pegs at the top of the walls to hold it all together. The braces can be taken off and the pieces taken apart if you ever wish to store the diorama rather than display it.
Once assembled, the diorama is rather large (over a foot wide!) and has plenty of room to allow the accessories to be moved around until you find the perfect arrangement for them. All of the accessories have multiple paint applications. The accessories included are:
desk/table
chair (seashell back, "padded" front, sculpted fish legs)
five paper maps (rolled up and held together with clear rubber bands - they can be unrolled)
pail/bucket for storing the maps
two books (each with a different paint deco)
globe (with squid on top of it)
goblet
pipe for Nemo to smoke
sextant
two swords (each can be sheathed and comes with a strap. The larger sword's sheath has a fastener to keep it closed.)
shark's jaw with the bones of a human hand (We assumed it was Nemo's hand, considering the large glove on his left hand.)
small chest (it opens and has thick string straps/handles)
Nautilus model with display rack
spyglass
The diorama has a few other accessories, which snap into place: a ladder, periscope, intercom, steering column with wheel, and ship's control panel (engine order telegraph). If you prefer your Nemo to be left-handed, the control panel can be moved to the other side of the wheel, because it just snaps into the grating of the floor, rather than having a specific spot where it goes, as (for example) the periscope does. The wheel does turn, although the paint on it makes it stick at first. (A big "RTM thanks" to Buzz regular "L" who pointed this out. The RTM Toy Testing Lab Monkey had originally thought that the wheel was stationary.)
Click to see more pictures of Cabin Control Nemo (page 1)