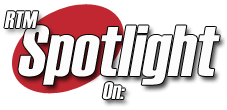 12" Reservoir Dogs, Series One
Reservoir Dogs was Quentin Tarantino's freshman foray into the world of directing and writing films, and it heralded some of the style that would follow in later efforts. The streets of LA, plenty of violence, crime and some of the best dialog in film are a few of these trademarks that played significant roles in Pulp Fiction and Jackie Brown, which followed.
But how did this ultra-violent film end up with not one, but two, action figure lines, almost a decade after the release? The Palisades story is covered in-depth in RTM's exclusive interview with Mike Horn, while the Mezco tale is told in another Spotlight.
The Reservoir Dogs action figures from Mezco Toyz are a smaller scale and consist of Mr. Blonde, Mr. White, Mr. Pink, and Mr. Orange.
Palisades Toys made a focus on 1:6 figures that are highly articulated and have authentic and detailed cloth outfits. They have two series planned, the first will cover Mr. Brown, Mr. Blonde and Marvin Nash, with Nice Guy Eddie as a shared ToyFare/ Musicland exclusive. The second series will feature Mr. Orange, Mr. Pink, Mr. White and Joe Cabot. We'll be covering the first series sans Nice Guy Eddie.
| | |
| --- | --- |
| Back to Back | Mr. Blonde's Leg |
All three figures use the same basic body style, with full articulation. They have twisting and bending wrists and feet, twisting forearms, biceps and thighs, double jointed knees and elbows, ball-jointed shoulders and hips, a twisting waist with a cheat that is jointed to allow bends and twists and a neck joint that is similar to a ball-joint. Marvin and Mr. Brown have the same body, but Mr. Blonde is taller than either of them due to the addition of a shin piece on each leg, which adds to his height and lets him tower over the other two. This was a nice touch by Palisades that demonstrates their commitment to accuracy for these figures. The body used in fairly anemic, which looks fine with the suits on but once the jacket is off Mr. Blonde's arms are noticeably smaller than Michael Madsen's. Also, the bodies are molded in a very light flesh tone and the hands and other exposed areas are painted to get a more realistic tone, and this paint can come off, especially at the wrists.
All the figures have very well made outfits. The suits for Mr. Blonde and Mr. Brown fit very well, with Blonde's being the better fit. All figures have detailed cloth clothing that is sewn on them with mini-buttons and a plastic badge for Marvin Nash. The clothing is top-notch and the jackets have several fabrics used, shoulder pads and snaps to keep them closed. The ties are actually tied and go around the necks (no clip-ons!), and go well with the black suits. They have belts with small buckles, plastic shoes and even socks (except Blonde).
They all come with stands that have a Reservoir Dogs logo and are simple in design. They have a staff in the back that supports a ring, which can go around the figures and keep them from taking a dive from your favorite display shelf.
As for the accuracy of the likenesses - you can check out the pictures and judge for yourself how well they hit the mark. Mr. Brown and Marvin Nash both have extra heads included in their accessories, which show the characters as they appeared at different points in the film. The heads are not easy to swap out, and the extra heads required some work to get them on. The heads require some strength to remove and replace, as they are made of a less pliable plastic than many 1:6 scale heads. To remove them simply pull pretty hard and they will pop off. The alternate heads have slightly smaller holes in them, so you will need to trim them with a knife or other cutter (kids get an adult to help you) around the ring before the heads will fit well. Mr. Blonde has his own solution on the gallery page for that figure. Hopefully this issue will be corrected in any future figures that have swappable heads.
Please keep in mind, this film has an adult nature, and as such, these figures are marketed towards "mature collectors" and are clearly labeled as such. You may want to think twice before getting these for younger children due to the nature of these toys. They are for ages 13 and up.
The Reservoir Dogs action figures retail in the $24.99 to $27.99 USD price range and can be found at stores such as Musicland, Babbages, Electronics Boutique, and comic book stores. The store on the Palisades site also carries them.
The boxes for these figures feature character-specific artwork on the front flap and back, with the inner flap featuring details about the character. Palisades also credits the design team on the front box flap along with more credits on the back of the card.
The packaging is "collector friendly," meaning that the figures can be opened without destroying the packaging, as well as placed back into the box if the collector desires. Each figure is held in place by a two twist ties and while some of the accessories have a piece of tape to keep them in the bubble, most fit snuggly enough into the bubble that they don't require any tape.
Click on a picture below to see more pictures of that action figure.
Michael Madsen played the uneven (well, psychopathic is more accurate) Vic Vega, aka Mr. Blonde. Vic Vega is pretty close to Vincent Vega from Pulp Fiction, so perhaps they are brothers (or could be action figure brothers if Palisades wrangles a Pulp Fiction license). Regardless, he plays the role well and even though he is considered the most violent of the Dogs we never actually see him kill anyone on screen.
The action figure comes loaded with many accessories used or carried in the movie. He has a pack of smokes, cigarette, lighter, .45 automatic (which we never actually saw him use in the movie), shoulder holster, unique sunglasses, a straight razor, duct tape, soda cup, gas can, watch, Marvin Nash's ear and a display stand. All the accessories are fully painted and detailed. Blonde also has unique boots that match those worn in the film.
The figure uses the body detailed above, with some extenders added to make him taller than the other figures in the series. The hands are molded to hold the gun more so than the other accessories, and many of them won't stay (or fit) in his hands. The hands are also made of a harder plastic that doesn't allow them to be bent very much to accommodate the accessories. Another set of hands included with the figure would have worked well with the soda cup and smaller items.
Quentin Tarantino made his acting debut (as well as writing and directing) in this film, and his role consisted of some small talk at the beginning and him sparing us more of his acting when he died later in the film. Yes, we mock his acting because that's all we have! The guy has an Academy Award and dated Mira Sorvino... we'll take all the cheap shots we can get!
Mr. Brown has a ton of accessories including 2 guns - a .45 and .38 snubnose (neither of which we ever see him use in the film), a shoulder holster, pack of smokes, cigarette, lighter, unique sunglasses, an opening CD case with a removable CD ("Like a Virgin"), an alternate head and a display stand. Kids, don't smoke. If you look at the gallery you'll see Mr. Brown lighting up and then he gets a hole in his head and dies.
The standard body is used for this figure and he has the same hands that Mr. Blonde has, with the same problems. The suit is a little baggy on the figure. The alternate head had a bullet hole in the front and a small exit wound in the back, demonstrating that smoking and armed robbery don't mix.

This unlucky cop was played by Kirk Baltz, who also has a small part in Face/Off (notice a pattern?). Marvin Nash is perhaps the most well remembered character from the movie, though no one remembers his name. Still, how many roles that require you to have your ear cut off, be doused in gasoline nearly lit on fire while being strapped to a chair with duct tape do you think come along? You really have to grab them when you can!
This figure has the most accessories from the point of view of sheer plastic content. Marvin has a nice chair, some handcuffs with a pouch, flashlight with a pouch, 2-way radio with a pouch, ammo pouches, alternate head with a pouch, and an AM/FM radio for listening to "super sounds of the 70's," a holster and a display stand. Okay, the extra head didn't have a pouch, but we were on a roll! The handcuffs are held together by a small metal chain, which is nice but can be easily broken (probably why Blonde used the duct tape). The alternate head is the "before" picture of Marvin before his appointment at Mr. Blonde's warehouse of really cheap plastic surgery.
Marvin uses the same body as the other figures, and is about equal in height with Mr. Brown. The paint details on his face are well done. The alternate head will take some work to get on, along with some trimming. Marvin actually has a plastic badge, rather than paper, and it is sewn on his uniform.
To see the "Dogs" in action: click any of the pictures below to see a larger version: