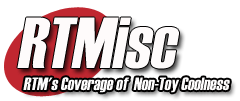 Instant Expert:
Collecting Toy Trains
Review from Jim Casady:
Richard Friz has written a novel book for train buffs, whether active collectors of toy trains or not; in it, he provides a wealth of information and trivia about different categories in which aspiring collectors might find interest. From the toys themselves through railroadania such as diner car menus and collectible trinkets, he provides a fascinating look at the history of railroading, toys and collecting. Novices will find useful glossaries, definitions and descriptions, and more experienced collectors will discover a handy reference guide, all in a conveniently sized book that can slip into a pocket or purse and accompany them on collecting forays to shows, stores and sales. All in all, I enjoyed Friz's book and it has found a permanent home in my reference library.
---
Review from Kenneth De Lucia:
Collecting Toy Trains is a 195 page pocket book that is well written and easy to understand for those taking their first steps in the confusing world of model railroading. The author Richard Friz does a good job of illustrating almost all of the areas of toy train collecting. He explains the differences in scales (sizes) and types of rolling stock, what to look for when buying and proper storage. He even includes a section of the book on eBay auctions. I found this a bit odd but it makes sense as the book is very thorough. The author even goes so far as to include a full list of manufacturers, some of which have not been in business for more the 65 years.
The book has a large number of quite rare photos of trains and related collectibles as well as a few store displays from well known maker Lionel. One of the most interesting aspects of Toy Trains is that Friz has packed the book with history. This could almost be a text book of the history of toy trains and the world events that have both helped and hindered the hobby.
Toy Trains is written for the novice railroader but at no time do you feel you are being talked down to. There is a very handy glossary of terms and definitions that can be turned to at a glance and let the reader easily understand the "hobby talk" that goes with model railroading. On the down side Friz tends to focus on the ultra high end of train collecting and that might scare a lot of new people off the hobby. Some of the quoted prices for pieces far exceed the cost of a new car.
In the end Richard Friz has crafted an easy to read pocket book that breaks down the often complicated hobby of model railroading into an easy to understand subject. The photos are great and the chapters are easy to follow. Aside from his focus on extremely valuable trains and collectibles the book is almost perfect for anyone interested in the hobby of model railroading.
---
Book's official web site: Instant Expert: Collecting Toy Trains
Publisher: House of Collectibles
ISBN: 978-0-375-72090-1
Suggested retail price: $14.95 USD
---