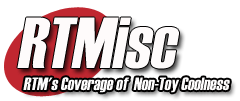 Ultimate Iron Man Bust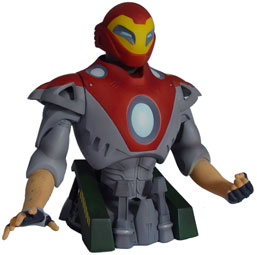 The one constant in the universe is change. Change is at the heart of the Ultimate Marvel Universe from Marvel Comics, and no stone has been left unturned. In order to create a brand new Marvel Universe, plenty of things were re-arranged though much of the overall setting is the same. New York is still New York (aka superhero central), Bruce Banner is still the Hulk, Steve Rogers is still Captain America, and Tony Stark is still Iron Man.
Being Iron Man requires a few things, and as luck would have it, Tony Stark has them all. To build and maintain the suits of armor you would need access to high technology and money. Being a billionaire (worth roughly $350 billion) helps, especially when you head up one of the world's leading technology companies. You would need a brilliant mind, and be able to choose the right people to work with you, and Tony has those qualities as well.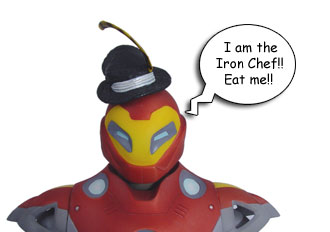 Tony is a big supporter of the formation of a super-heroic task force to handle the evolution of crime and terrorism facing the world. As corny as it sounds, he finally realizes that he should use all the wealth and power he has to give something back to those who've supported him and made him successful. The team they form is called 'The Ultimates', and their exploits are detailed in the eponymous comic published by Marvel. The book is making a new interpretation of some of the classic characters of the Marvel Universe, and the first three issues of the book are available for free at Marvel.com as dot comics. Check out the issues and you may find something you like in there, and all it will cost is some time!
Along with the theme of change, a man like Tony Stark needs to make sure he's wearing the latest fashions. Iron Man has more suits of armor than most women have shoes, and he's constantly fiddling with each one to get a little more out of it. The version of armor he wears in this bust was one he designed while pondering life atop Mt. Everest. You can be certain it has thermal underwear.
The Ultimate Bust of Ultimate Iron Man follows (and precedes) a variety of busts from Diamond Select Toys. The Ultimate line kicked off with X-Men characters Storm and Magneto, followed by Spider-Man and the Green Goblin, then moved back into X-Men with Cyclops, Marvel Girl, Wolverine and Colossus. Iron starts a series of at least three characters from the Ultimates, and the next two are the modern Ultimate Captain America in December and then Nick Fury (who looks quite a bit like Samuel L. Jackson with one eye) in April. Watch the Diamond Select Toys website for news of characters beyond Nick Fury.

All the Ultimate busts have followed the same aesthetic, and are designed as more a half statue than the traditional bust. All the pieces are sculpted in action poses with both arms, full torso and a decorative base. The scaling on the Ultimate busts is slightly larger than the Rogue's Gallery series and smaller than the series of busts from Dynamic Forces. The scale is significantly larger than Bowen Designs series of busts, so you'll need slightly more space to display these if they augment a large number of other busts.

The pose of the bust leaves something to mystery because the armor isn't completely on. The arms are bare, and the viewer is left to decide whether he's suiting up to go out, or he just got back in. Perhaps it's summer, and he's going without the sleeves, or he's dating Sean Young and she wants to do it with the helmet on. There is even a chance he's making faces under there, or he doesn't want anyone to see that helmet hair. Regardless of the reason, half-on/half-off look shows that there is a man in the armor.

This bust is just over seven inches tall and shows some of Tony Stark and some of Iron Man. The armor is detailed down to several visible screws sculpted right into it. The base has some pieces that project off from it so you'll want to be very careful when opening the bust and removing it, lest you break a part off. The arms show points where the armor can integrate with Tony's body, in a sort of Matrix style.
To sculpt the bust of Ultimate Iron Man Diamond Select has called on Ultimate Andy Bergholtz. He has also sculpted the upcoming modern Ultimate Captain America bust, the Ash bust and a Dawn statue, all for Diamond Select. He only made single sculpture for Iron Man and the indigenous peoples of Asia (China to be exact) have hand-crafted (using machines) 6500 nearly identical copies of that original. They even painted them all, wrapped them up, encased them in Styrofoam and slipped in a full-color certificate of authenticity with the sculptor's signature on it. Then they put them in colorful cardboard boxes and, through the magic of what we call mass transport, got them from there to here just so it would be easier to get one and take it home. One in every 10,000 has a creamy nougat center, but we're not saying which one...
If "plain old Ultimate" Iron Man is not enough for you, there is also a variant edition available, limited to just 500 pieces. On the variant edition, the blue bits on the bust (the eyes and on the armor) are glow-in-the-dark.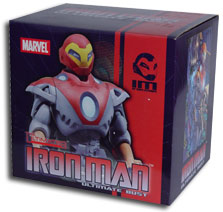 More Pictures of Iron Man
Where to buy the Ultimate Iron Man Bust: This bust retails in the $40 to $50 USD price range. It is available at your local comic book store, as well as various online toy and collectible retailers.