Guardians of the Galaxy Minimates
Guardians of the Galaxy Minimates
The longest-running comic-based toy line in history is back from the edge of the galaxy with some cosmic fan-favorites! This series of Marvel Minimates features the modern incarnation of the Guardians of the Galaxy – a ragtag group of heroes who served as a last line of defense against the onslaught of the Annihilation Wave! For the first time in Minimate history, this series features a buildable Make-A-Mate - the galactic green giant, Groot! This series of two-packs includes:
- Starlord and Drax the Destroyer with Groot's head and torso
- Mantis and Rocket Raccoon with Groot's arms
- Adam Warlock and Gamora with Groot's legs
The Guardians of the Galaxy Minimates are coming soon (or later) to your favorite comic store or online retailer.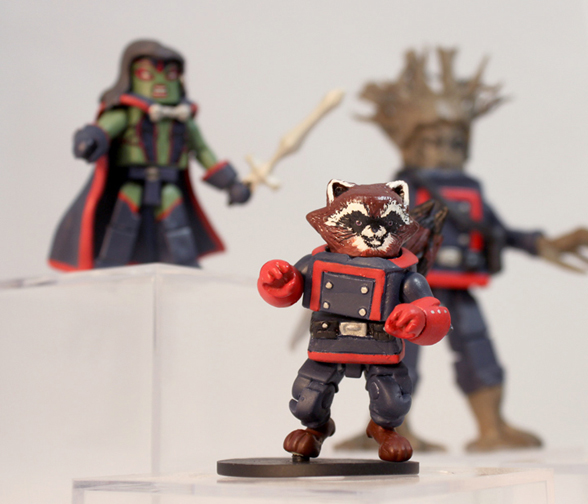 Created by Brian Felgar.
See another wave of Guardians of the Galaxy, from CustomCon 30!