In honor of the Avengers movie Marvel is releasing the next wave of Marvel Legends based on characters as they appear in the New Avengers comic. The line features painting and sculpting by Andy Rallis of Aragorn Studios.
Recipes - New Avengers
New Avengers
Created by Aragorn Studios
Recipes:
Son of Satan: Human Torch upper body & head; Prof X lower body; trident scratch built with fodder flames; chest resculpted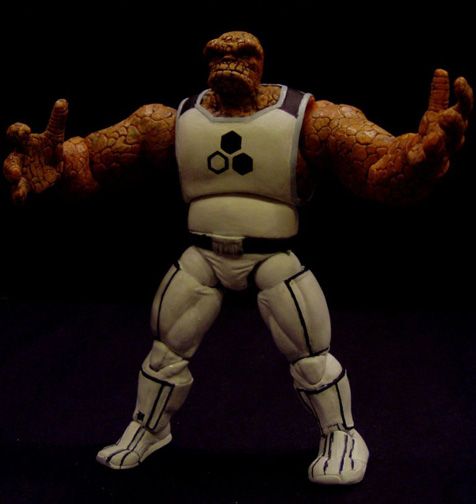 Future Foundation Thing: Upper body - Thing; lower body - Movie Thing; chest resculpted, outlined with craft lace; neck was resculpted too.
Wong: Prof X head; street fighter body; iron fist open left hand